This article and the tips in it have been contributed by our guest writer, Alysoun Sturt-Scobie.
Perhaps sport and raising children have similarities to managing individuals and teams. When a child is learning to walk I imagine that you would want to encourage them to keep going with a big smile and positive words and energy. Consider the impact if instead, you turned to them after the first, second or third tumble and said, "Okay, that's it; no more walking for you! Walking really isn't your thing."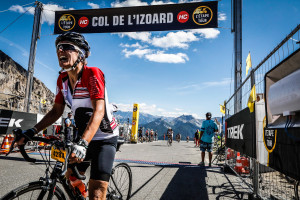 I can look at the details of a long-distance cycle race and think 'Yikes, that's going to be tough!', and that will trigger a train of thought that suggests it will indeed be tough. Yet if I break the race down into different components, assess the hill profile, the distance between feeding stations, the flat 'recovery' sections, work out a training plan that supports what I want to achieve,  then my attitude to the race changes and I know that I can do it. I might not be the fastest but I will finish.
When you fail to achieve something at the first attempt are you automatically a failure? I don't think so. On a racing yacht you can often spectacularly fail with very obvious visible and audible results. Our skipper and crew created an environment in which mistakes could be openly shared and learned from; it was key to improving everyone's opportunity for success and in fact that of our racing performance.
Here are my tips to get the best out of yourself and the team:
Know your own strengths and those of others – work on improving them.
Create an environment in which everyone feels safe owning up to mistakes – learn from failing and remind yourself and others that they are not "failures".
Be clear and honest about the outcomes you are looking for in words and ways that the other person or people can understand and relate to.
Recognise your own weaknesses – learn to manage them.
Ask for feedback on your efforts – then receive that feedback openly and positively, with a big smile and a hearty 'thank you'.
Remember that perfection does not exist and be kinder towards yourself.
Remember that the team will invariably hold the answer, create an environment in which all their knowledge and know-how can be shared and recognised.
Our business environments are not that much different to our parenting or sporting environments, we just don't have a 'time out' chair or "naughty step" in the workplace! Breaking down a big challenge into smaller component parts and being persistent helps us past the small mistakes and failures that might hold us back from reaching our long-term goals.
"Whether you believe you can or whether you believe you can't, you're correct."
Find out more about Alysoun's sailing and cycling challenges on her blog