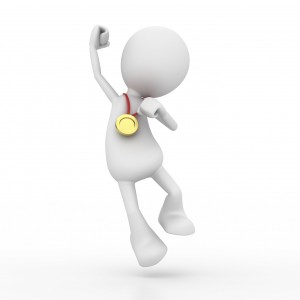 After a week of reflecting on how great the Olympics were, we can only marvel at the astounding achievement of the athletes who took part. Skill, talent, dedication and the occasional flash of genius all played a part in medal success. The words of one athlete, Team GB's double gold medallist  Mo Farah, struck a particular chord. Interviewed after securing his second gold, he attributed his double victory to "graft and hard work".
How does this link to our world of communication? At The Training Box, we would never deny that some great communicators are simply made that way. However, we also know that  "graft and hard work" can pay dividends in building the communication skills you need to be more certain of success.
Individual one-to-one coaching is also a great way to invest in your communication assets and make a greater contribution to the achievement of your personal and organisational goals. Go for communication gold!