"Objects in pictures should so be arranged as by their very position to tell their own story."

Johann Wolfgang von Goethe
In our tip, Prepare your story first, we outlined the four key elements needed in your early presentation preparation. Here we offer you an example of how this could work in practice by using a sample marketing presentation made by a product manager to the senior departmental management team.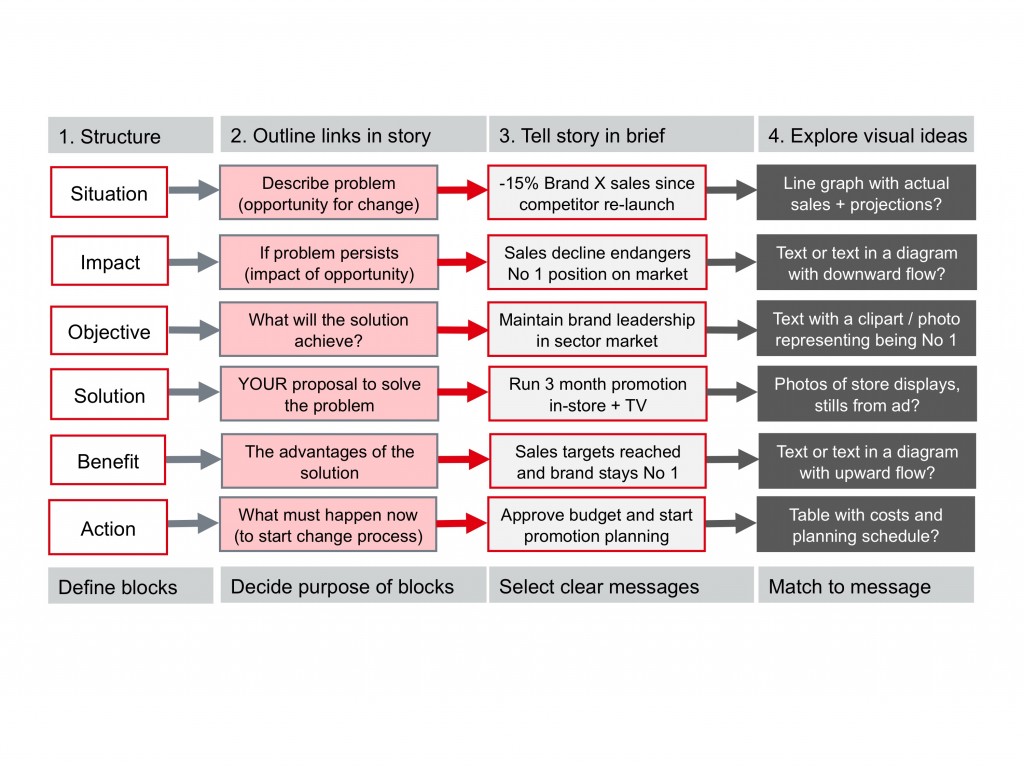 In the diagram above,  each column represents a stage of preparation BEFORE the slides are produced. In (1), an structure with defined blocks is outlined – this one works very well for a presentation that needs to get approval from an audience of decision-makers. In (2), the links that hold the story together are shown and in (3), the story is told in brief. Finally, in (4) some possible options for visual ideas are listed – before firing up PowerPoint and staring to produce the slides.
Make use of these steps yourself for your own structure and storyline.